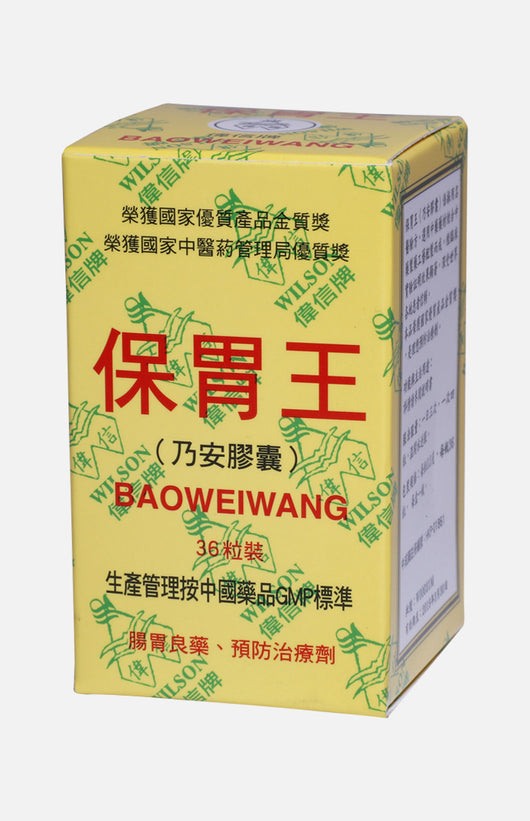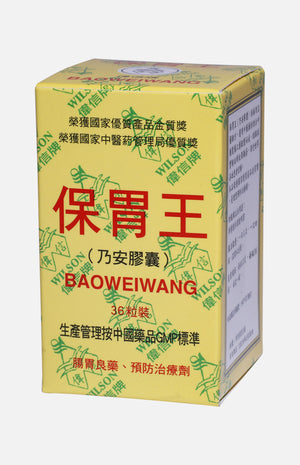 Wilson Baoweiwang (36 Capsules)
Wilson
Regular price $68.00 HKD $68.00 HKD Sale
Highlight :
Relieve hyperacidity, stomach pain, indigestion, anorexia, heartburn, etc.
Manufactured under strict GMP guideline and supervision
Ingredients :
Radix Astragali, Radix Ginseng Rubra, Radix Notoginseng, Pulvis Concha Margaritifera, Calculus Bovis
Spec.:36 capsules/bottle, 0.3g/capsule Usage and dosage: 4 capsules each time, 3 times daily, taken with lukewarm water. Expiry date: 3 years. The specific date on the real object should be considered as final. Please follow the instruction on the product.
Information is for reference only. Refer to the instruction that comes with the product for details.
Hong Kong Registration No.: HKP-01861
---