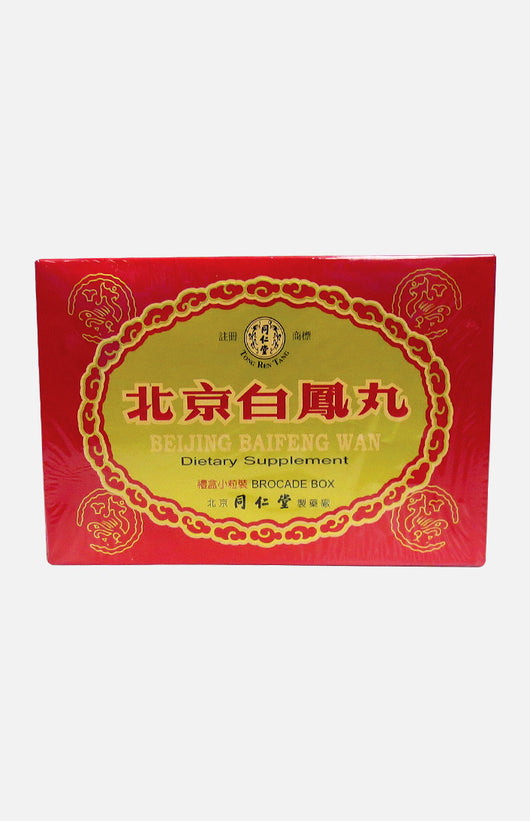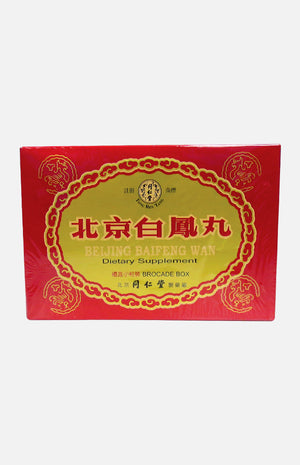 Tong Ren Tang Beijing Baifeng Wan Brocade box (6 waxed balls)
Tong Ren Tang
Regular price $130.00 HKD $130.00 HKD Sale
Highlight :
For weakness and lassitude of loins and legs caused by deficiency of vital energy and blood

Replenish energy, nourish the blood and regulate the menstruation
Ingredients :
Pullus Cum Osse Nigro, Ootheca Mantidis, Radix Astagali, Radix Paeoniae Alba, Radix Salviae Miltiorrhizae, Radix Ginseng, Radix Angelicae Sinensis, etc.
Spec.: 5g(50pills)/waxed balls, 6 waxed balls/box
Usage and dosage: 1 waxed balls (50 pills/5g) to be taken orally, twice a day
Best Before: The specific date on the real object should be considered as final. Please follow the instruction on the product.
Registration No.: HKP-04429
---