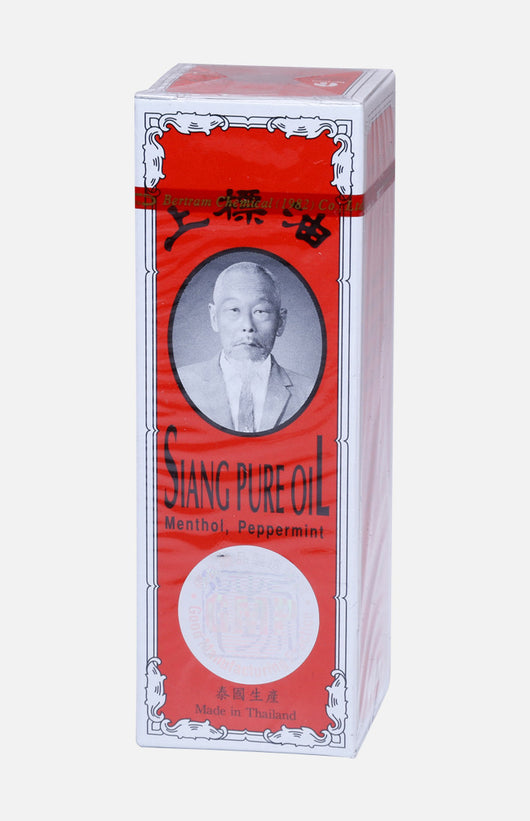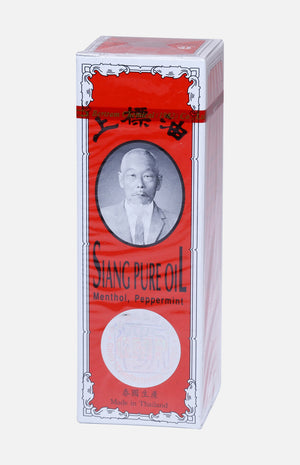 Thailand Siang Pure Oil (25ML)
Bertram Chemical (1982) Co. Ltd
公價貨品
Regular price $0.00 HKD $41.00 HKD Sale
Highlight :
For relief of dizziness and faint
Rub over for relief of flatulency, cramp, sprains, muscle pain and insect bites
Ingredients :
Menthol, Cinnamon, Peppermint Oil, Clove, Camphor
Spec.: 25ml/bottle Usage and dosage: For adult and children aged above 2, rub this product over he affected area. Used 3-4 times daily. Expiry date: 5 years. The specific date on the real object should be considered as final. Please follow the instruction on the product.
For external use only.
Information is for reference only. Refer to the instruction that comes with the product for details.
Hong Kong Registration No.: HKP-00126
---