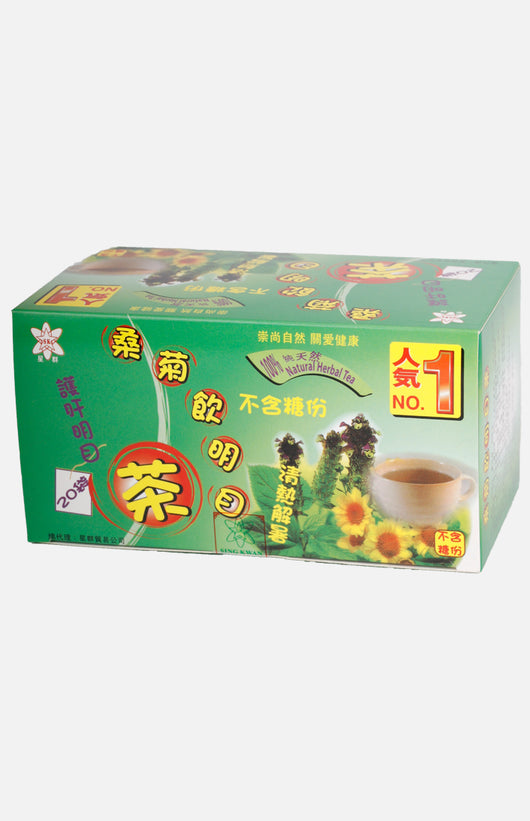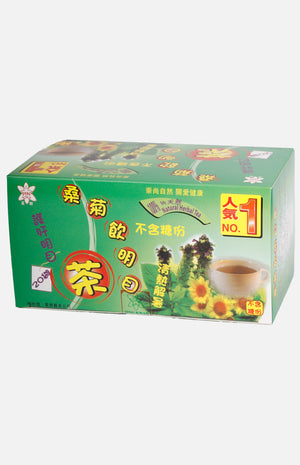 Sang Chu Yin Mingmu Tea (20 bags)
Sing Kwan Trading Co.
Regular price $48.00 HKD $48.00 HKD Sale
Highlight :
Sweet with refreshing and fragrant taste
Good for clearing heat and brightening eyes
Ingredients :
Sangye Folium Mori, Flos Chrysanthemi, Spica Prunellae, Fructus Lycll, Red Date
Spec.: 20 bags Weight: 2g/bag, 40g/box Validity: Shown on package Storage: Avoid direct sunlight. Keep in a cool and dry place. Directions: Pour 150-200ml boiling water over a bag of product, and wait for 3-5 minutes before drinking.
This product is not registered under the Pharmacy and Poisons Ordinance or the Chinese Medicine Ordinance. Any claim made for it has not been subject to evaluation for such registration. This product is not intended to diagnose, treat or prevent any disease
---