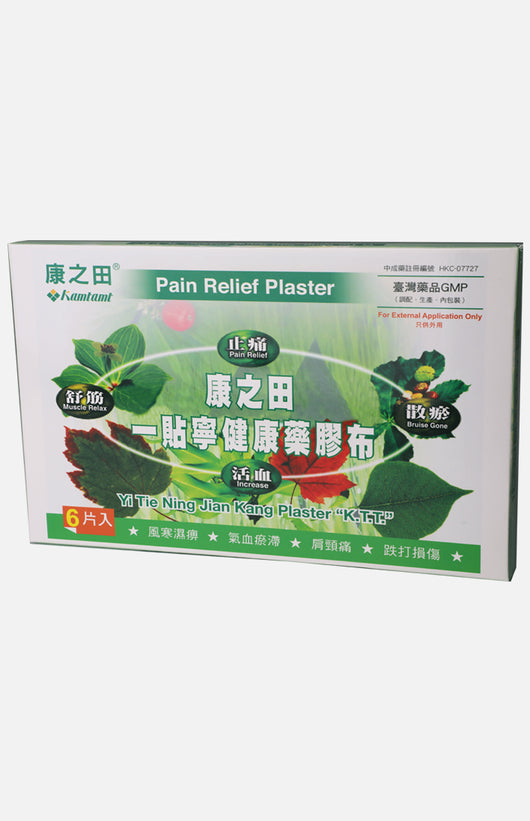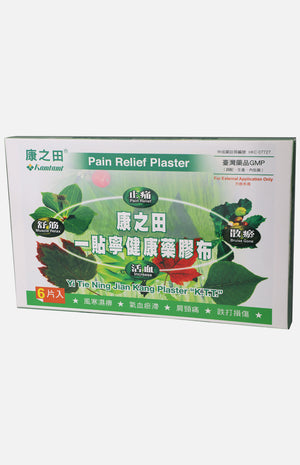 Pain Off Plaster
康之田
Regular price $0.00 HKD $50.00 HKD Sale
Highlight :
Wind, cold and dampness, qi and blood stasis, shoulder and neck pain, bruises and injuries.
Ingredients :
Resin, zinc oxide, menthol, switch, white peony, angelica, red oak, scrophularia, cinnamon
Pain relief for bruises and contusion;notalgia;lumbago and any dull pains.
Packaging: 6.5g/patch (11cmx16cm); 6 patches per pack;1 pack per box
Store in a cool and dry place. Avoid direct exposure to sunlight. Keep out of reach of children.
---