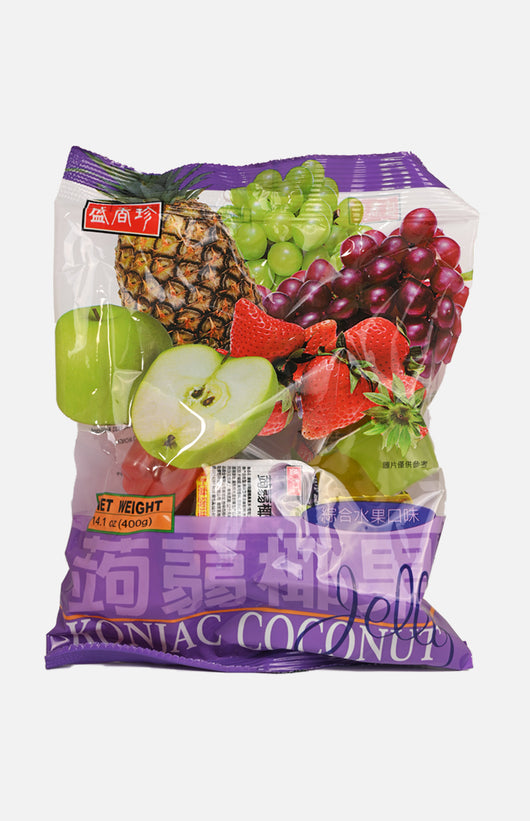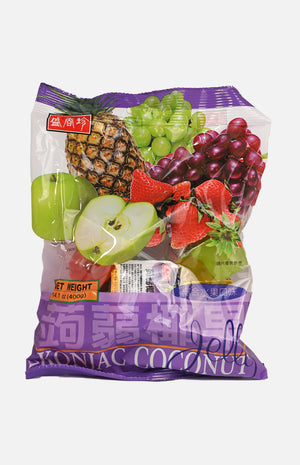 Konjac Coconut Jelly (Assorted Fruity Flavor)
盛香珍
Regular price $0.00 HKD $13.90 HKD Sale
Highlight :
Taiwan famous brand
Ingredients :
Water, Cane Sugar, Fructose, Coconut Gel, Thickener (E425 Konjac Flour), Gelling Agent (E407 Carrageenan), Acidity Regulator (E327 Calcium Lactate, E340 Potassium Phosphates, E330 Citric Acid, E296 Matric Acid, E331 Sodium Citrates), Flavour and flavouring, salt, Colours (E102 Tartrazine, E133 Brilliant Blue FCF)
Weight: 400g
Expiry Date: As shown on package
Storage: Please store in a cool dry place
Warning:
1.For children and the elderly, cut into small pieces and eat with a spoon
2. Do not eat during games or sports
3. Not recommended for children under the age of three
4. Do not freeze and form into ice cubes to avoid causing jelly and pulp to harden and not easily crushed.
---