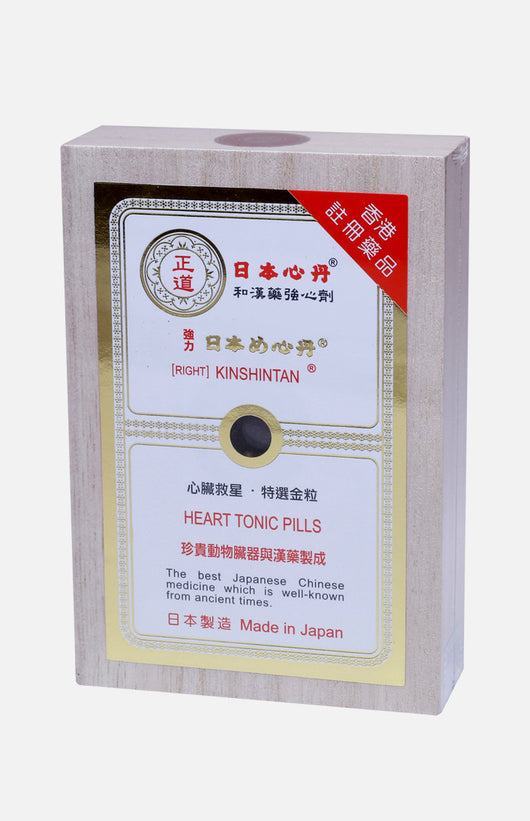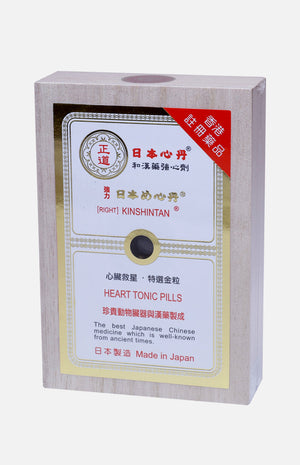 KINSHINTAN Heart Tonic Pills (100 Pills)
KINSHINTAN
公價貨品
Regular price $719.00 HKD $719.00 HKD Sale
Highlight :
Suitable for people concerned about palpitation and shortness of breath
May assist in relieving tiredness
Ingredients :
Antler, Oriental Bezoar, Toad Venom, Bear Bile, Ginseng, Glycyrrhiza, Pearl
Made in Japan Spec.: 100 pills/box, 20mg/pill Usage and dosage: 1 pill a time. Take 2 times a day with water after meal. Children under 15 should be inducted by physician. Expiry Date: 3 years. The specific date on the real object should be considered as final. Please follow the instruction on the product.
Information is for reference only. Refer to the instruction that comes with the product for details.
Hong Kong Registration No.: HKP-01872
---