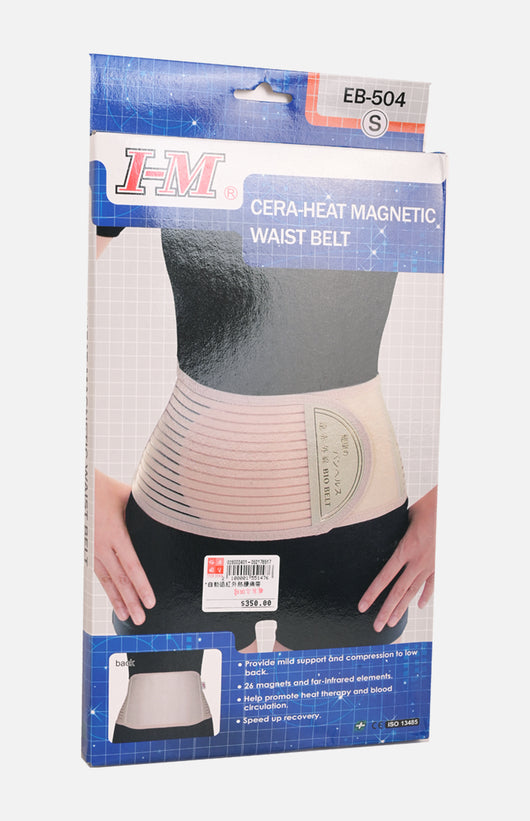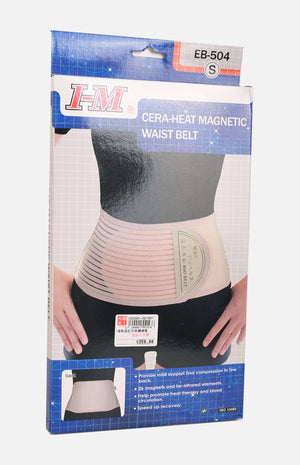 I-m Eb-504 Cera-heat Magnetic Waist Belt
I-Ming Sanitary Materials Co. Ltd
Regular price $0.00 HKD $350.00 HKD Sale
Highlight :
Provide mild support and compression to low back
26 magnets and far-infrared elements.
Help promote heat therapy and blood circulation.
Speed up recovery.
Material :
46% Magnet
25% Polyester
18%
Size: S, 22"~28"
This product is made of a combination of high quality spandex material with ceramic far-infrared elements and 26 pieces of round magnet. It is designed to provide mild support and compression to lumbar and help promote blood circulation, speed up recovery and reduce low back pain. Breathable material brings maximum wearing comfort while use. It is ideal for lumnbar care in recovery period.
If rashes, hives, itchiness or any irritation occurs, discontinue use and consult a physician.
---