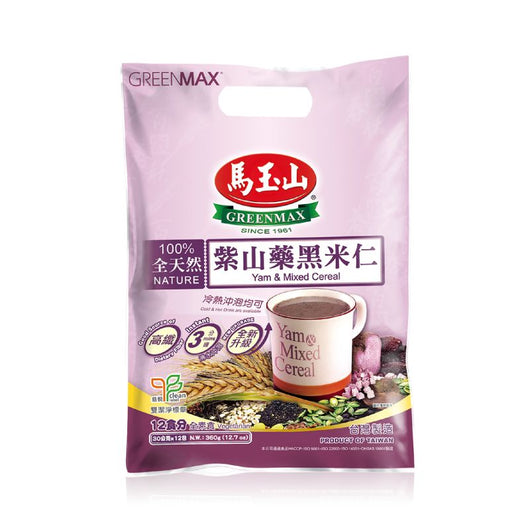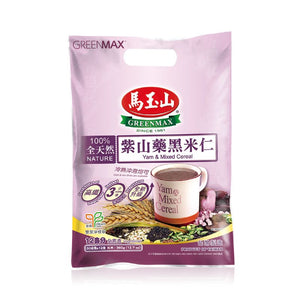 Greenmax Yam & Mixed Cereal 30gx12pcs(bag)
GREENMAX
Regular price $48.00 HKD $48.00 HKD Sale
Highlight :
100% Nature
Good source of dietary-fiber
Vegetarian
Raw Materials are non-GMO and Without trans fat
Made in Taiwan
Ingredients :
Wheat Flour, Sugar, Glucose, Black Soybean, Black Glutinous Rice, Oat, Mung Bean, Oat Fiber, White Sesame, Purple Yam, Black Sesame, Green Tea, Rye, Brown Rice, Buckwheat, Adlay, Wheat Germ, Lotus Seed, Prune Juice Powder(Prune Juice Concentrate, Wheat Flour) The prodcut contains wheat, soybean, oat, sesame seed, rye, buckwheat, wheat germ. The factory also produces cereals which contains gluten, sesame seed, soybean, nut, peanut,corn and milk products.
Weight: 30g x 12pcs (bag)
Validity: shown on package
Storage: Avoid direct sunlight. Keep in a cool and dry place. Best use within 30 days after opening.
Directions: The Black Sesame Powder can be taken directly or mix with milk, soy milk, juice, congee, toast, cake, rice dumpling, etc.
食品生產廠房也有處理:含麩質穀類、芝麻、大豆、奶粉、堅果、花生製品
---