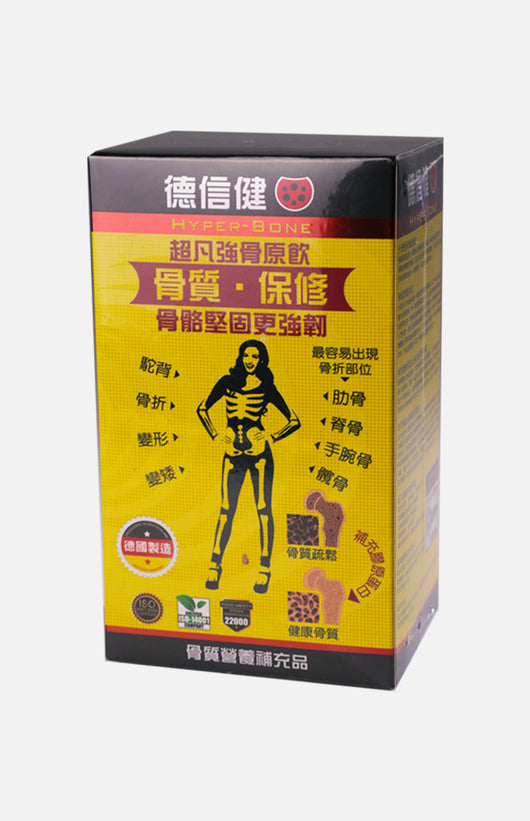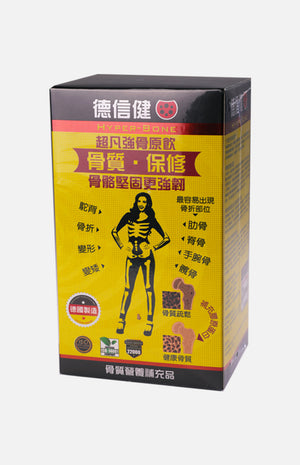 Deubote Hyper Bone
德信健
Regular price $468.00 HKD $468.00 HKD Sale
Highlight :
Ultra-fine hydrolyzed molecules, intestinal absorption, gelatin, calcium, bone, increase bone density, increase bone toughness
Ingredients :
Hydrolyzed biomicromolecule collagen
The ultra-fine hydrolyzed molecules allow the intestine to absorb 95% in 12 hours! The derived hydroxyproline is transported to the bone by the blood and accumulates. It raises the production of more gelatin proteins by osteoblasts, which allows the calcium to be carried and mineralized to build bone, thereby increasing bone density and toughness.
Repair bone drinking mode:
Take two packs a day, take one pack each morning and evening, and wash with 150 ml of warm water below 40 degrees. Regularly check the bone quality. After the density returns to a satisfactory level, you can adjust to one pack a day.
 
Maintenance of bone drinking mode:
Even if there is no osteoporosis, you should take care of your young, or before and after pregnancy, you need to enhance the preservation of calcium. You can take one pack a day and take it more easily.
* This product can be used at the same time as calcium tablets. Please follow the doctor's instructions for the amount of calcium tablets.
---