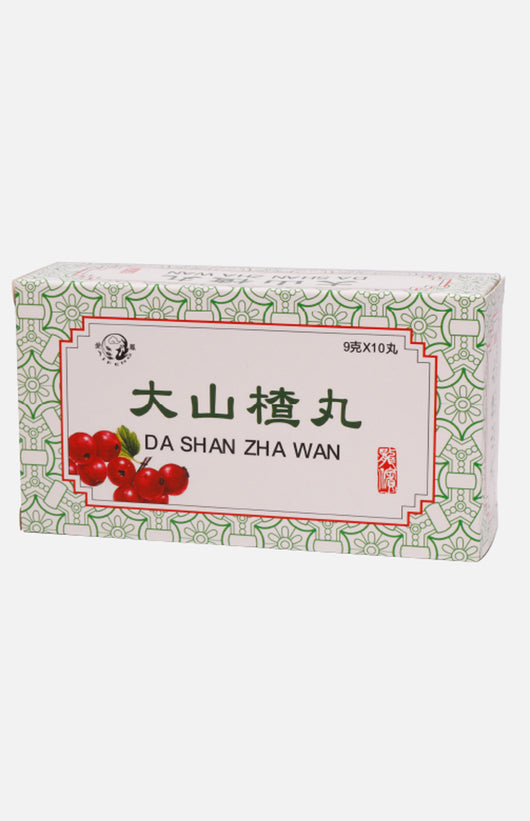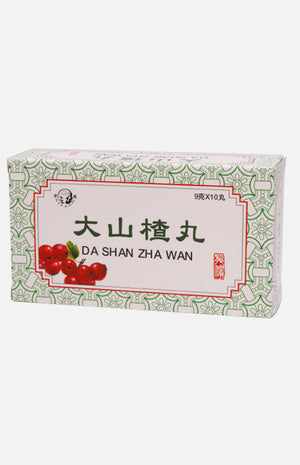 Da Shan Zha Wan (Hawthorn Pills)(10 Pills)
AIFENG BRAND
Regular price $32.00 HKD $32.00 HKD Sale
Highlight :
The famous Chinese medicine made in Shanxi.
Relieving loss of appetite and indigestion
Enhance movement of stomach and improve digestion and absorption
Ingredients :
Hawthorn, Fried malt and Honey, etc
Spec.: 9g*10 pills Usage: Chew orally, do not swallow. 1-3 times per day and 1-2 pills per time. Half for the children. Expiry date: Shown on the pack
This product is not registered under the Pharmacy and Poisons Ordinance or the Chinese Medicine Ordinance. Any claim made for it has not been subject to evaluation for such registration. This product is not intended to diagnose, treat or prevent any disease.
Information is for reference only. Refer to the instruction that comes with the product for details.
---