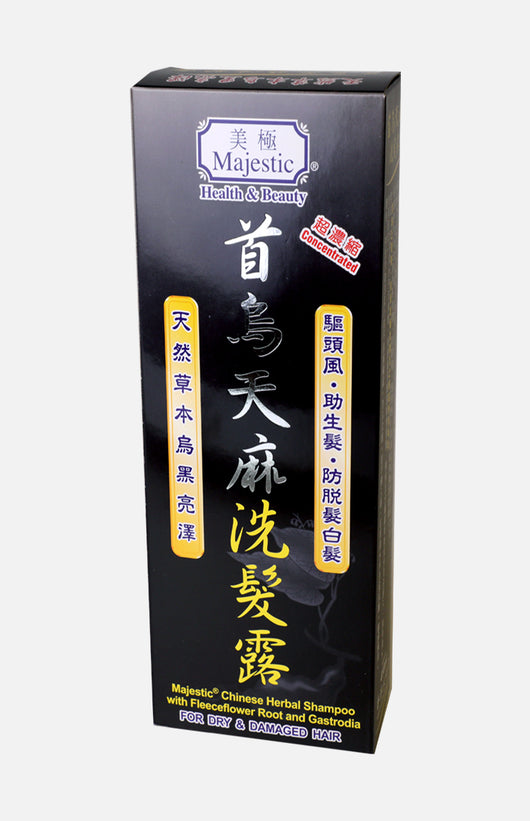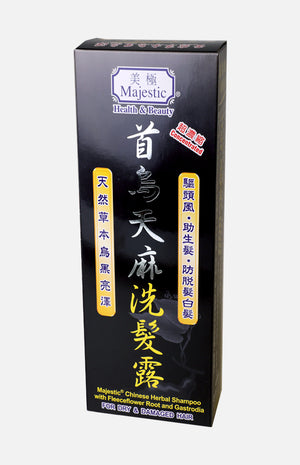 Majestic Herbal Shampoo with Fleeceflower Root & Gastrodia (418ml)
Majestic
Regular price $0.00 HKD $46.00 HKD Sale
Highlight :
Formulated with traditional Chinese medicines such as fleeceflower, gastrodia, chuanxiong rhizoma and angelicae dahuricae radix
Prevents hair loss and give you dark and shiny hair
Especially suitable for dry & damaged hair
Spec.: 418ml
Validity: As shown on package
Storage: Avoid direct sunlight. Keep in a cool and dry place.
Directions: Wash the hair with water. Clean the hair and scalp with the shampoo with gentle massage and wait for 5 mins then rinse tit off.
Avoid getting into eyes or mouth
Rinse with water or seek medical advise if the shampoo get into eyes
---