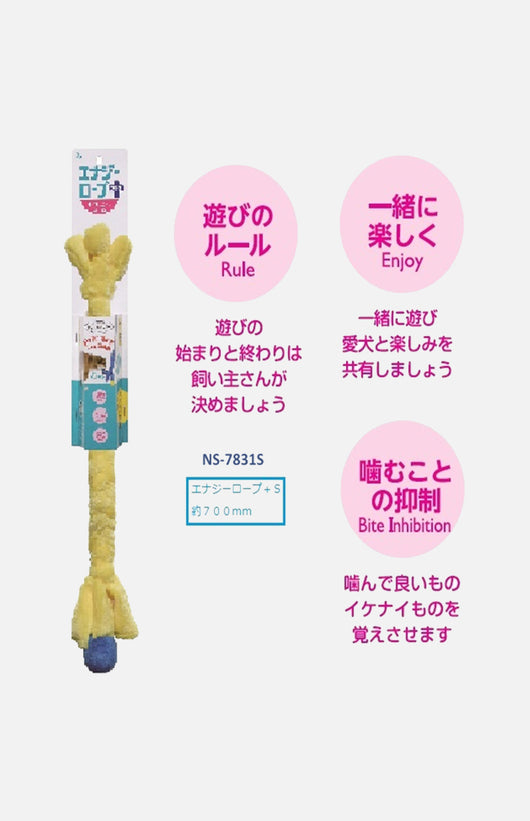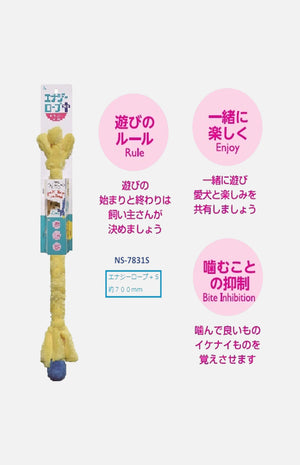 New Plush Rope Toy S-Yellow 70cm
Kyoritsu Shkai
Regular price $99.00 HKD $89.10 HKD Sale
Highlight :
Recommended by Japanese veterinarians and dog trainers.
Made with tough plush.
Dog chew toy have six squeakers, one in each end for extra fun
squeaky toys would help release their anxiety and pressure, cleaning their teeth, and reduce their destructive behavior No longer worry about your dog's alone at home, or pillows, sofas, shoes, etc. getting destroyed.
Squeaky toys help dogs to exercise more and improve their health, quality playing time together will also increase their bonds with owners.
Perfect for interactive playing and tossing
Great for large and medium dogs.
---