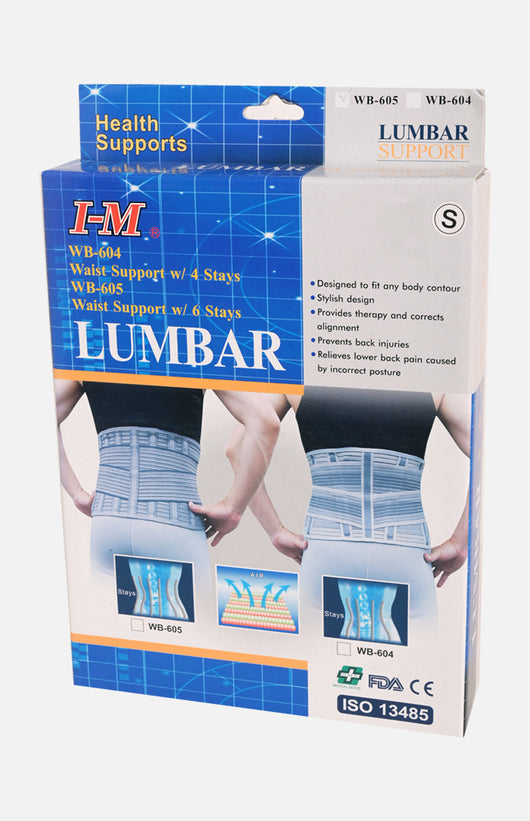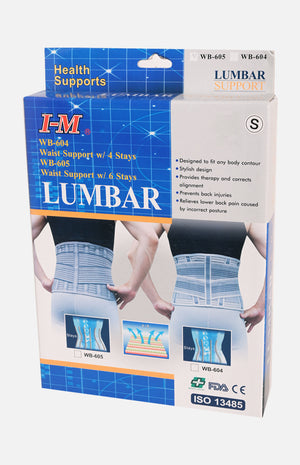 I-m Lumbar Wb-605 Waist Support W/ 6 Stays (S)
I-Ming Sanitary Materials Co. Ltd
Regular price $620.00 HKD $620.00 HKD Sale
Highlight :
Designed to fit any body contour Stylish design
Provides therapy and corrects alignment
Prevents back injuries
Relieves lower back pain caused by incorrect posture
Material :
35% Cotton, 23% Nylon, 18% Rubber, 12% Steel, 3% Polyester, 5% PVC, 2% Spandex, 2% Foam
Size: S
Circumference: 9" x 27"- 28"
The product uses the unique breath-through flexible belt which is suitable for all body shapes and can control the back. The extra two side-pulls are for addition support and compression. Use multi-color knitting techniques to make the back support more stylish and attractive. The high-flexibility 6 metal stays can support the back and correct the posture efficiently.
If rashes, hives, itchiness or any irritation occurs, discontinue use and consult a physician.
---