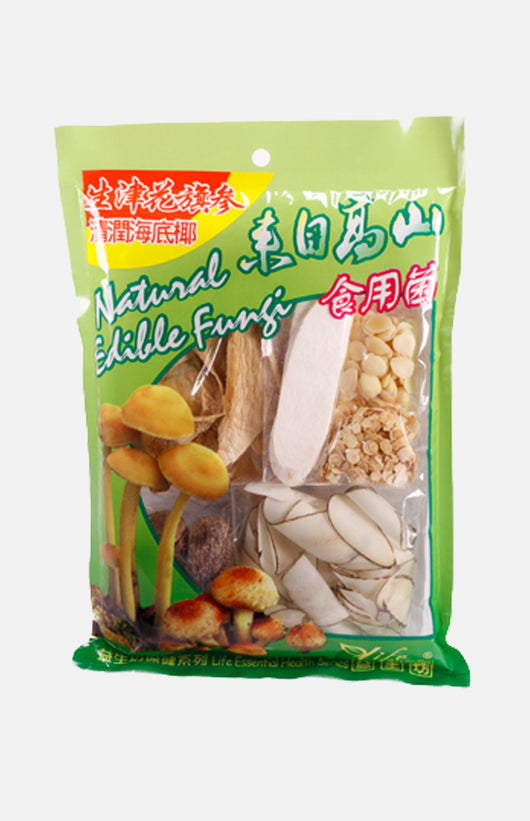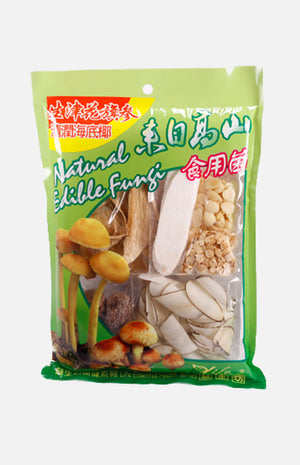 Life Essential Ginseng with Pleurotus Eryngii Soup
Life Essential
Regular price $32.00 HKD $32.00 HKD Sale
Highlight :
Nourishing lung and stomach
Help perople with eating disorders
Removing phlegm
Ingredients :
Ginseng, Sea Coconut, Pleurotus Eryngii, Sweet Almonds (Nuts), Jujube, Rhizoma Dioscoreae, Pericarpium Citri Reticulatae
For 4-5 People
Weight: 125g
Storage: Keep in cool & dry place or in refrigerator
Expiry Date: shown on the pack
Directions: (Other Ingredients: Pork 300g, Carrot*1 & Corn*1) Firstly, Wash all ingredients with water. Secondly, add 4L water into a pot and heat until it boils. Lastly, add all ingredients and use low heat to boil for 2 hours. Add salt to taste.
---